Inherent Vice (2014)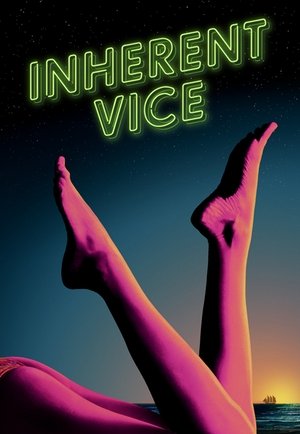 Inherent Vice (2014)
In Los Angeles at the turn of the 1970s, drug-fueled detective Larry "Doc" Sportello investigates the disappearance of an ex-girlfriend.
Release: December 25, 2014
Duration: 148 Min
Genres: Comedy, Romance, Crime, Drama, Mystery
Languages: English
Subtitles: Bulgarian, Czech, Danish, German, Greek, English, Spanish, Spanish, Finnish, French
Joaquin Phoenix
Larry "Doc" Sportello
Josh Brolin
Lt. Det. Christian F. "Bigfoot" Bjornsen
Katherine Waterston
Shasta Fay Hepworth
Reese Witherspoon
Deputy D.A. Penny Kimball
Benicio del Toro
Sauncho Smilax
Jena Malone
Hope Harlingen
Maya Rudolph
Petunia Leeway
Martin Short
Dr. Rudy Blatnoyd, D.D.S.
Martin Donovan
Crocker Fenway
Sasha Pieterse
Japonica Fenway
Eric Roberts
Michael Z. Wolfmann
Michael Kenneth Williams
Tariq Khalil
Serena Scott Thomas
Sloane Wolfmann